World: Japan: James Corbett Articles [ Geolocation ] (Laatste update: dinsdag 19 november 2019 23:06:43)
Global Economy: Between A Rock And A Hard Place
The straits between these economic rocks and hard places couldn't be any narrower. It's enough to make Scylla and Charybdis look like a cakewalk.


How to Fake Your Own Death
Arkady Babchenko is the so-called journalist who recently faked his own death in order to prove that the Russians are trying to kill him . . . or something like that. And if everything had gone according to plan, you can bet your bottom dollar that you would know his name by now.


Universal Basic Enslavement
Poverty and unemployment are obviously real problems, but the roots of these problems are not a lack of bank-created, debt-based "money" being sloshed into people's electronic bank accounts each month, nor will these problems be solved by magic government printing press pixie dust.


5 Conspiracy Theories That Became Conspiracy FACTS
So here are some examples of things that were once derided as zany conspiracy paranoia and are now accepted as mundane historical fact . . .


How to Bet on Absolutely Anything
As you might expect, it was only a matter of weeks before the first assassination markets appeared on Augur…


The Secret Battle for Africa
The extent of US Special Forces penetration in Africa (also reported on in these pages in recent years) is a reality that is still only gradually being revealed to the public


Square One: US Negotiating Peace With Taliban
So, take heart. There is a possibility that sometime in the not-so-distant future we may see an actual American withdrawal from Afghanistan, not from a principled position of peace and non-interventionism but an aversion to being routed in yet another humiliating defeat.


Longest Bull Run in History!!! What Could Go Wrong???
Let's party like it's 1999! No, better yet, let's party like it's 2018! What? Haven't you heard the news? The US stock market bull run of 2009-2018 has just surpassed the dotcom bubble era (1990-2000) to become the longest bull market in American history.


The Death of SWIFT and the (Engineered) Death of the Dollar
The Belt and Road vision of a united Eurasian trading space is not just about building highways and rail lines; a key aspect of that vision is the creation of an alternative payment system that bypasses the American-dominated SWIFT network.


Never Forget: What the Deep State Wants You to Remember About 9/11
Never forget. This is the mantra that is repeated in the wake of every major false flag, every psychologically traumatizing incident that the deep state wishes to become a rallying cry for their next agenda item. And so it is completely unsurprising that this mantra has been invoked to remind the public of that foundational event of the age of terror, 9/11. But never forget what, exactly? That is the question.


False Flags Over Syria
Like clockwork, we have the good lapdogs of the corporate press solemnly warning that there will be a chemical false flag attack in Idlib very soon to justify the next strike on Syria that we know Trump and his cronies are already planning.


Is the Korean War Over Yet?
Spoiler: No. No, it isn't.


Uncle Sam Doesn't Want You Anymore
Could it be that one day they will give a war and no one will come? Yes, but pretty soon it won't matter if no one comes to the next bankster-manipulated war. Or should I say, it won't matter if no human comes.


The IPCC Prepares to Release More Hot Air
The IPCC is preparing to release a Special Report on Global Warming of 1.5C. That sentence alone should be enough to make everyone within earshot duck for cover from the coming barrage of climate-related doomporn.


Know Your Memes: NPC
We should never forget that, depending on our interests and abilities, we are all NPCs from some perspectives and central characters from others. It's a description, not (necessarily) an insult.


Crime Pays (If You're in Government)
The weed of crime bears bitter fruit. Crime does not pay. The Shadow knows! . . . But the Shadow doesn't know anyone in government, apparently.


Open Thread – November 2018
While James readies his next big project, why not share news, views and information with other Corbett Reporters?


How (Not) To Pop A Bubble
Sadly, the wizards of Wall Street are perfectly in control of their mental faculties. They know what they are doing when they blow a bubble up, and they know what they are doing when they make one pop. And guess who's got their needle pointing ominously at the global economy right now?


SEC Launches (Glitchy) Database To Prevent Another Flash Crash
The noble agents of the SEC got to work adopting a new rule that would require a Consolidated Audit Trail!


Mais Non! The People vs. The Paris Agreement
So, could this be a truly popular revolution taking place right in the heart of the EU empire? And if so, what does it mean?


5 Outrageous New Year's Predictions
Sick of the same old, same old boring list of predictable, safe New Year's predictions that are so vague they can't possibly come true? Yeah. So am I. So, in the spirit of spicing things up for this post-holiday hangover season, let's kick the year off with a bunch of outrageous predictions that probably won't come true . . . but might at least get us thinking in the right direction.


Know Your Enemy: The Royal Institute of International Affairs
Readers of this column will know all about the Council on Foreign Relations (CFR) by now. What you may not know, however, is that the CFR is in fact a branch of a slightly older, slightly less-known organization: the Royal Institute of International Affairs.


Venezuela Joins the Social Credit Club
That's right, citizens of everyone's favorite socialist paradise are about to be treated to a new ID card that will track and database a wide range of information about each citizen, from medical records to political affiliation to social media presence.


Banksters HATE The Free Market
But here's a puzzler for the socialists in the crowd: Why is it that the very banksters against whom they so rightfully rage are in fact their biggest allies in the fight against the free market?


World: Japan: The Corbett Report [ Geolocation ] (Laatste update: dinsdag 19 november 2019 22:55:53)
reddit Trendies Clamor for Internet Censorship – #PropagandaWatch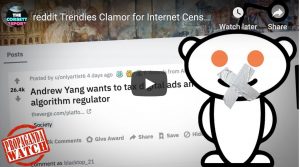 How do you encapsulate a news story in an article? And how do you capture the essence of that article in a headline? More to the point, does any of it matter if people only end up discussing the headline itself? And just what is Andrew Yang's ideas for regulating misinformation online anyway? Join James for this jam-packed edition of #PropagandaWatch.
Tue, 19 Nov 2019 06:48:26 +0000

Your Guide to a World on Fire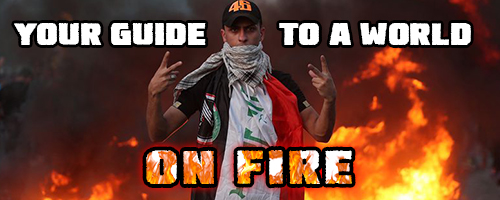 Sun, 17 Nov 2019 01:52:00 +0000

Interview 1495 – Questioning Edward Snowden with Jason Bermas
| | |
| --- | --- |
| [audio mp3="http://www.corbettreport.com/mp3/2019-11-12%20James%20Corbett.mp3"][/audio] | James Corbett joins Jason Bermas to discuss Edward Snowden's new book and the deeper questions surrounding the "Snowden revelations" narrative. *PLEASE NOTE: There are several audio drop-outs during this conversation, but it is still intelligible. |

Fri, 15 Nov 2019 00:05:43 +0000

Interview 1494 – Destroying the ISIL Myth on The Last American Vagabond
| | |
| --- | --- |
| [audio mp3="http://www.corbettreport.com/mp3/2019-11-12%20James%20Corbett.mp3"][/audio] | The US government armed Osama Bin Laden; it armed Saddam Hussain with chemical weapons to be used against Iran in 1980; it armed the very groups that later became ISIS. Yet we are sold an entirely different yarn by the US government and its lap dog MSM. Today I have invited James Corbett on the show to very clearly, and once and for all, demonstrate who is actually responsible for the creation and the rise of ISIS. |

Wed, 13 Nov 2019 01:25:57 +0000

Do You Want to Eat Some Pesticide? – #PropagandaWatch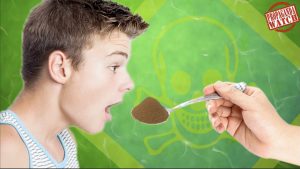 The propaganda shills of the corporate GMO frankenfood pushers are finally putting their mouth where their mouths are. How? By eating pesticide, of course! Get the skinny on this PR stunt and what it tells us about the nature of biotech propaganda on this week's edition of #PropagandaWatch.
Mon, 11 Nov 2019 05:05:28 +0000

The Saudi Aramco IPO: What You Need to Know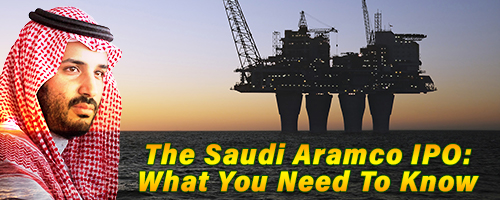 Sat, 09 Nov 2019 14:50:05 +0000

Robots Are Taking Our Fake News Jobs!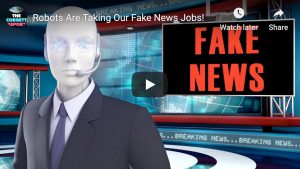 You've heard that the independent media (i.e. the media that actually challenges the establishment narratives) is full of Russian bots, and you probably know that this is neo-McCarthyist hooey. But did you know that most of the major newswires and online news outlets are already publishing bot-generated content? Well they are. So what does it mean that the establishment fake news is coming from the hand of bots? Find out in this edition of The Corbett Report.
Sat, 09 Nov 2019 01:04:21 +0000

Episode 367 – Robots Are Taking Our Fake News Jobs!
| | |
| --- | --- |
| [audio mp3="https://www.corbettreport.com/mp3/episode367-lq.mp3"][/audio] | You've heard that the independent media (i.e. the media that actually challenges the establishment narratives) is full of Russian bots, and you probably know that this is neo-McCarthyist hooey. But did you know that most of the major newswires and online news outlets are already publishing bot-generated content? Well they are. So what does it mean that the establishment fake news is coming from the hand of bots? Find out in this edition of The Corbett Report. |

Fri, 08 Nov 2019 13:54:34 +0000

Real ID, OPCW Whistleblower, Aramco IPO – New World Next Week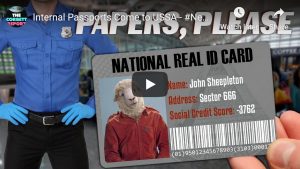 This week on the New World Next Week: Internal passports come to the USSA; another insider blows the whistle on the OPCW's fraudulent report on the Douma false flag; and Saudi Arabia prepares to sell shares in Saudi Aramco.
Fri, 08 Nov 2019 00:46:00 +0000

Interview 1493 – New World Next Week with James Evan Pilato
| | |
| --- | --- |
| [audio mp3="http://www.corbettreport.com/mp3/2019-11-07%20James%20Evan%20Pilato.mp3"][/audio] | This week on the New World Next Week: Internal passports come to the USSA; another insider blows the whistle on the OPCW's fraudulent report on the Douma false flag; and Saudi Arabia prepares to sell shares in Saudi Aramco. |

Thu, 07 Nov 2019 13:33:39 +0000